Tie-Apron is an apron that is secured around your neck with a tie.
It combines the elegance of a tie with the functionality of an apron.
While the Tie-Apron is designed for serving, it's
also perfect for doing some light cooking at home – and there's no need to
worry about accidentally dipping your tie in the soup!
It is a unique product with a registered design covering the EU, the USA and Japan.
How to tie a Tie-Apron? Watch the video below!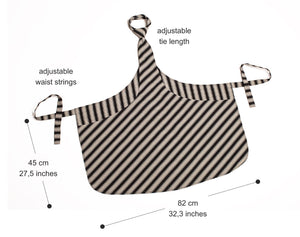 Dimensions
The apron comes with a pre-tied tie. Both the tie knot and the apron strings allow for easy adjustment. As made, the Tie-Apron can be worn by people approx. 1.85 m/6 feet tall without the length needing to be adjusted. The position of the tie knot along the tie can be adjusted both upwards and downwards to suit the height of the wearer.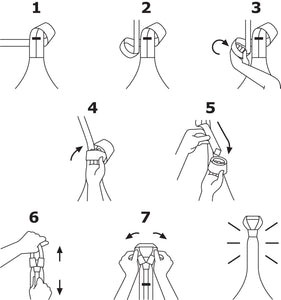 How to tie a tie-apron?
Detailed instructions for tying the knot are included on the packaging, as well as a QR code that will lead you to a video tutorial. Our recommendation is that you use a special technique that permits you to make a Double Windsor Knot without moving the apron. Of course, other types of knots can be used as well.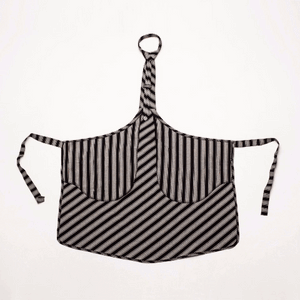 STORING
You don't have to open the tie loop on your apron for everyday use – it can be used to hang your apron.
However, if you would like to put the Tie-Apron back in its box, please follow the folding scheme to manage to fit the whole apron in :)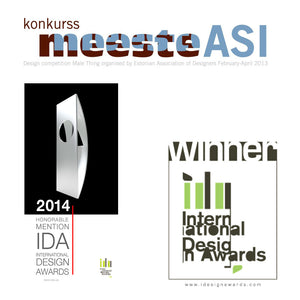 AWARDS
2013 / Design competiton of Estonian Association of Designers "Male Thing" / "Tie Apron makes cooking chic", Special Prize
2014 / International Design Awards (USA) / Second Prize in Other Fashion Designs
Tie&Apron OÜ
Niine 11, 10414 Tallinn, Estonia
VAT: EE101650773
Registered design and trademark
Copyright © 2022 Tie&Apron. All rights reserved